This epidemic has already ruined the peace of mind of many of us and convinced a lot of us to install a security system in our homes. Let's not give any other element the chance to disturb our peace of mind. Let us bring to your attention India's theft cases which were over one million in a year.
This shows us the urge to secure our homes before we become the victim of the same. Well, this blog offers you huge information about smart home security systems and how they can give you peace even if you are not inside your own house.
What are smart home security systems?
Smart home security systems are devices like smart doorbells, smart door locks, smart cameras and security alarm systems. They provide us with security which each one of us must have these days. These devices are secure enough to promise us the safety of our house.
Let's talk about them individually.
SMART CAMERA
The smart camera is a CCTV camera but with magical powers. The camera enables you to have a glance at your house from your smartphone irrespective of your location. Not only this, but it also gives you the option of two-way communication which acts as a cherry on the cake.
SMART DOORBELL
A smart doorbell provides you with the opportunity to check who is at your door from your smartphone itself. It comes with the feature of live video with which you can look at the face of the person for better identification.
SMART DOORLOCK
The smart door lock is easily operational through your mobile phone and you can unlock your door from any place you want. Your guests or other family members would not have to wait at your doors for long, you can very conveniently unlock your dock and let them in.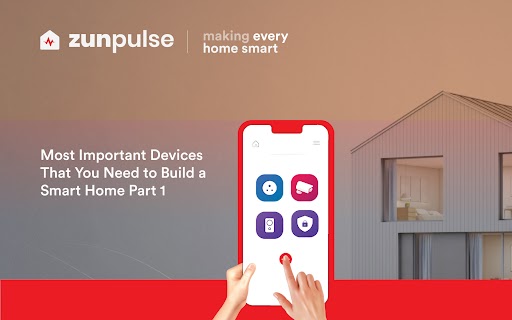 Is it worth buying smart home security devices?
Definitely yes. You should definitely consider buying security devices as they have a very strong system which would help you protect your home and your loved ones.
There can be instances where you have to leave your young kids at home alone when you are off to buy groceries or out for your office hours. You might also have to leave your valuables at home when going for vacation. Such circumstances can be stressful.
But to give your mind peace, you should consider installing these smart security devices at your home.
What are you waiting for now? HURRY!
Smart Bulb
Smart Downlight
Smart Camera
Smart Security
Smart Doorbell
Smart Door Lock
Smart AC Remote
Smart TV Remote
Smart Energy Monitor
Smart Striplight
Smart Plug