A smart doorbell for home is a far better option than the regular doorbell. It is time to step up your home security system and a smart doorbell for the home can be your first step.
It is IoT-enabled and you can control it with your smartphone. A smart doorbell buys you some extra time to access your visitors and attend to them from inside. Unlike a regular doorbell, a smart doorbell is advanced and allows you to keep a safe distance between yourself and your visitors.
It has many unique features that differentiate it from regular doorbells.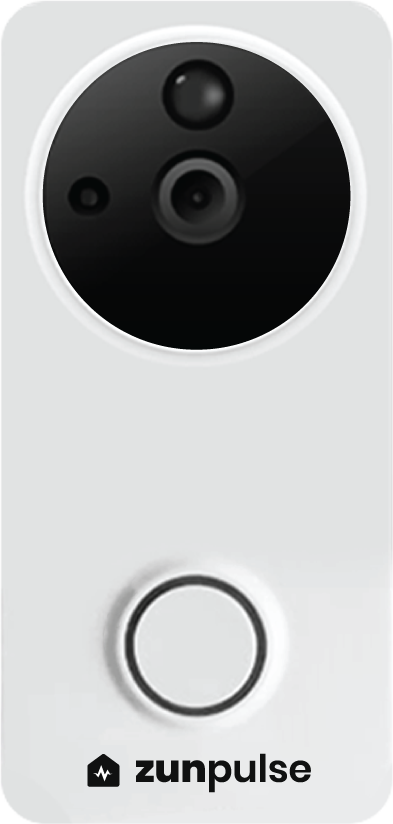 Features of a Smart Doorbell for Home
Here are some of the most amazing features of a smart doorbell.
Camera Facility
A smart doorbell comes with a camera. You can see who is at the door without opening it. Plus you can also check who is approaching your doorstep from inside. A smart doorbell buys you enough time to assess whether you should open the door for someone or not.
Smart Doorbell for Home Lets you Communicate Without Coming to The Door
You can attend to your visitors from inside the comfort of your home. After installing a smart doorbell you don't have to open the door. You can talk from inside and the person at the door can listen to you from outside. A smart doorbell comes with a two-way communication feature which makes it unique from regular doorbells.
Excellent Night Vision
You can watch who's at your door at night. Smart doorbells offer excellent night vision. You can have a clear view in the dark. Not all doorbells have this feature. It makes them a more convenient security option.
Thieve Deterrence
Smart doorbells can act as a thief deterrent. You can watch a would-be thief from inside. Or you can scare off unwanted visitors. It will make your home less attractive to them. Buying a smart doorbell would be an excellent safety measure for your household. You will surely not regret it.
Video Footage
In case of any mishap, you can use the footage recorded on your doorbell. You can present it to the police. It will act as valuable proof. You can even use it to claim your home insurance.
All these features make a smart doorbell better than a regular doorbell. If you are looking forward to buying a smart doorbell, you must check out the smart doorbell for home by zunpulse. You can also buy the zunpulse smart doorbell at Amazon.
Smart Bulb
Smart Downlight
Smart Camera
Smart Security
Smart Doorbell
Smart Door Lock