Smart lights are a great choice for your room. They can make it more lively and colorful. But there are a lot of people who are not aware of LED striplight installation. Don't worry, this article is here to explain to you how you can complete LED striplight installation on your own.
These light strips come in big rolls and they are easy to install.
However, you may find it tricky to install LED Striplight on your ceiling if you are doing it for the first time.
Well, you don't need to worry about their installation.
This blog will be your guide for that matter. We have listed below some of the easy steps to install LED strip lights on the ceiling.
Let's explore them!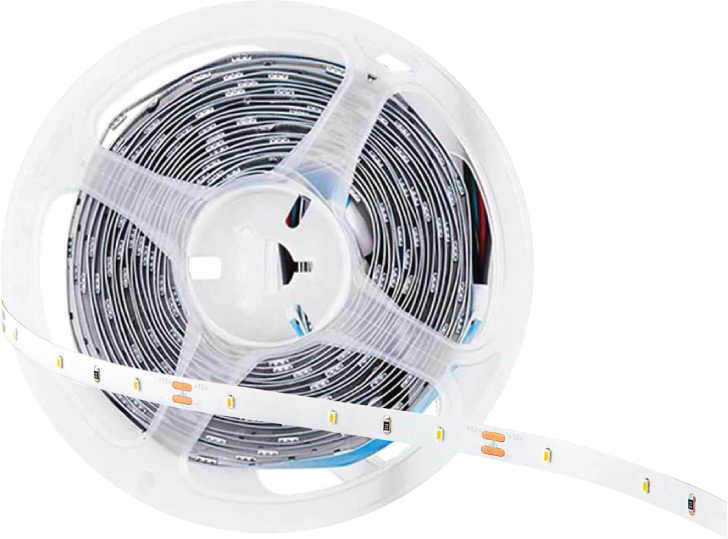 Step 1: Check and Clean the Surface
Checking and cleaning the surface of your ceiling is the first step towards strip light installation. Strip lights should always be installed on a clean and smooth surface. Hence, you should thoroughly clean it by wiping it with a rag.
Step 2: Unroll the Strip Lights and Stick Them on Your Ceiling
Unroll the strip lights and remove the adhesive. It will help you in sticking the strip lights to the ceiling. Now, you can stick the strip lights to the desired surface.
Tip: Press it while sticking to the surface.
Step 3: Cut the Strip Light if Necessary
You can cut the strip light if you are done sticking to one corner of your ceiling. It has designated sections. You should cut it carefully otherwise you will end up damaging your striplight.
Step 4: Plug The to the Power Supply
Arrange a receiver and join the lights to it. After doing that you plug the receiver into the power supply. Make sure that your strip lights get enough power supply they require.
Ta-da your strip lights are ready to use!
By following these four simple steps you can install LED striplights by yourself. Go ahead buy zunpulse LED Striplight now and share your experience in the comments.
Smart Bulb
Smart Downlight
Smart Camera
Smart Security
Smart Doorbell
Smart Door Lock
Smart AC Remote
Smart TV Remote
Smart Energy Monitor
Smart Striplight
Smart Plug