Smart home automation is in trend these days. Increasing awareness about smart devices and the rising use of IoT is making it even more popular. Budget smart home is possible today and in this article you will discover how to get a budget smart home in less than 31,000.
Today, every individual aspires to have a lavish smart home. However, only a few of them can turn that aspiration into reality. What is stopping the rest of the people? Many of us think about the price of making your home smart.
Well, we are here to bust that myth for you. Home automation is no more an expensive affair in today's time. You can make a home smart under a budget, in less than ₹31,000!
Let's explore it in detail through this blog.
Budget Smart Home in Less than 31000
Home automation is becoming affordable day by day. You don't need to change your living space. You can just begin by introducing a few basic smart devices to your home. For starters, you can buy smart bulbs, smart plugs, a security camera, a doorbell, and some AC remotes.
Let us look at these devices and estimate their prices one by one.
Smart Lights
Smart lights are an eminent component of a smart home. They can enhance your living experience. With smart lights, you can get the perfect lighting for your home. Therefore, selecting the right smart light for your home becomes all the more important.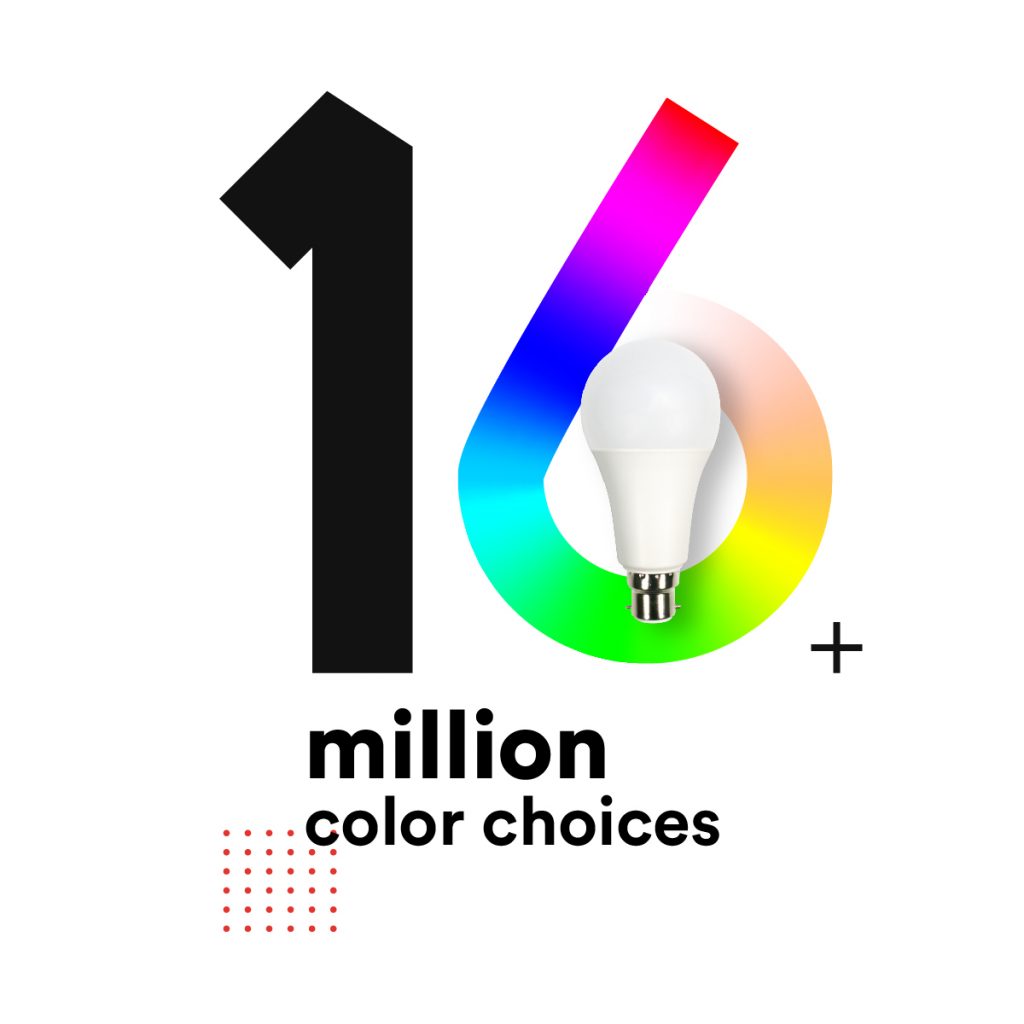 The number of bulbs for your home depends upon the requirement and the number of rooms available. You can buy zunpulse smart bulbs at a very affordable price of ₹990.
You can buy 8 of them for ₹7,920. (Check out the combos and offers available at www.zunpulse.com)
Smart Plugs
Buying smart plugs is the first step towards a budget smart home automation. You can make your ordinary electronic devices, smart, by plugging them into a smart plug. The smart plugs also come with the options of setting schedules, sharing access, voice control, and controlling remotely from a smartphone.
You can buy a zunpulse smart plug at the current price of ₹1,490. And if you are planning to buy at least 2 of them then you can get them at an affordable rate of ₹2,880. They are very easy to install
Smart Doorbell
A smart doorbell is one of the most practical and beneficial smart devices. Install it at your entrance and relax as it provides you with comfort, control, and security, all in one.
You will never have to worry about who is knocking on the door, and completely avoid walking to the door for strangers. Answer your visitors with your phone from the comfort of your couch or from your office.
Get the zunpulse smart doorbell at the current price of ₹5,990.
Smart AC Remote
You can turn your AC on/off from your phone with the help of a smart AC remote. This remote places complete control of your AC in your hands at minimal cost. You can even control your AC unit when you are not at home and set schedules for it for a night of deep & soothing sleep.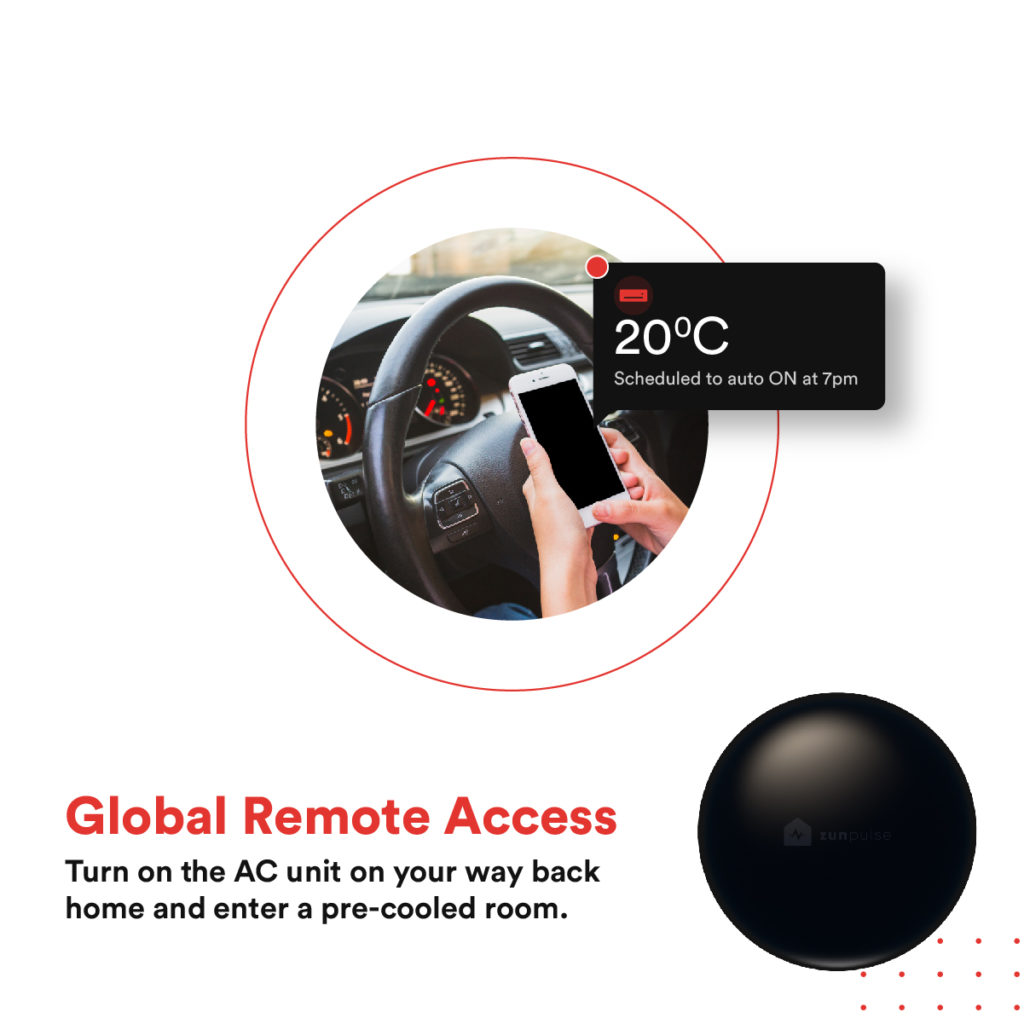 zupulse smart AC remote is an excellent smart device. You can buy it online at an affordable price of ₹1,990.
Smart Camera
A smart camera is an IoT-enabled CCTV camera that is Wi-Fi enabled. You can either install it on your entrance or use it as an indoor camera. With this camera, you will be able to monitor your home's security from wherever you are (with the help of your phone).
zunpulse smart camera is waterproof and even has night vision and two-way communication features. You can find it on our site www.zunpulse.com for ₹4,490.
Other Smart Devices to be Included in your Budget Smart Home
Apart from the above-mentioned products, you can also include a smart door lock, energy monitor, and smart security system to make your home even smarter.
A smart door lock can make your home more secure when used along with a smart doorbell. It is Wi-Fi enabled which means you can unlock your door with the help of your smartphone and avoid keeping your guests waiting. zunpulse smart door lock is available at a discount price of ₹6, 999.
All of these devices can be bought for under a budget of ₹31,000. They are meant to transform your living space without making any big structural changes to it. You can start getting smart by going small first.
We hope that this blog was helpful to you. What do you think about smart home automation and when are you getting it done? Let us know in the comments
Smart Bulb
Smart Downlight
Smart Camera
Smart Security
Smart Doorbell
Smart Door Lock
Smart AC Remote
Smart TV Remote
Smart Energy Monitor
Smart Striplight
Smart Plug