Bright refreshing lights in the morning, cool party lights in late evening, and soothing dim lights at night— various smart lighting applications can add so much comfort and fun to your life.
Smart lighting is an excellent way of giving yourself a happy space. Each time you switch on your smart lights, your smart home will glow. They will illuminate your home and rejuvenate your life with the goodness of technology.
First things first, you should know their application before lighting up your home with smart lights— this shall make your smart lighting experience even more pleasant.
So bear with us till the end of this blog because we have some amazing smart lighting application tips for you!
Smart Lighting Application Tips
Smart lights have a wide range of applications. They are capable of lighting every corner of your smart home. In short, they can just transform it!
So, let's go through those transformational applications one by one.
Safety and Security
Smart lights can be controlled remotely. You can even control them while sitting in some other part of the country with your smartphone. Many people don't prefer leaving their homes with lights on— for obvious energy wastage reasons. But lights on can be an indication—for the intruders—that you are home. For this security purpose, smart lights can prove to be a blessing!
You can switch your smart lights on and off anytime you want, from anywhere. You can even set schedules for that matter! This will surely deceive thieves and prevent them from breaking into your home.
Entertainment
Smart lights can modify themselves into smart entertainment lights. In fact, smart lights ARE entertainment. Be it a date night, fun party night, or a scary movie night they can set the mood according to your requirement.
They can dim down and brighten up. They can pulse with the beats of the amazing music. These lights will drive your partner, friends, and family CRAZY!
Convenience
Smart lighting can make your lighting experience more convenient. (really convenient). They can analyze and anticipate your lighting requirements, and they can brighten you up in case you need bright light (to make you feel less lazy). They can also dim down at night which will soothe the environment and you can sleep with your lights on.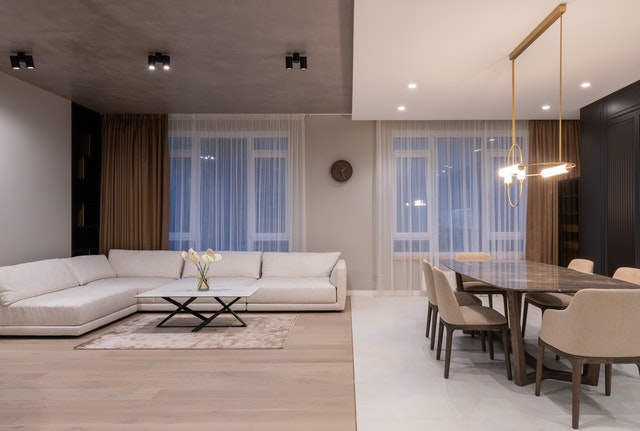 Health
Lighting has indeed some proven health benefits which can not be ignored. Smart lights are designed to keep your health in mind. They can mimic the sunlight and can produce a natural-like light for you. This light can activate your body and mind. It can also increase your productivity at the same time.
Aesthetics
Smart lights can make your home more aesthetically pleasing. It can beautify every corner of your home. Your home will become more alive. It can enhance your living space and can make it more refreshing. You will love returning to your well-lit smart home after a tedious day at work.
These were just the five most common and important smart lighting applications for residential spaces.
Did you find this blog useful? Leave us a comment!
Smart Bulb
Smart Downlight
Smart Camera
Smart Security
Smart Doorbell
Smart Door Lock
Smart AC Remote
Smart TV Remote
Smart Energy Monitor
Smart Striplight
Smart Plug