Nowadays, smart CCTV cameras and smart doorbells are becoming an important part of homes. Adding more value to a home's security, smart door lock is also making its space in creating a fuller smart home.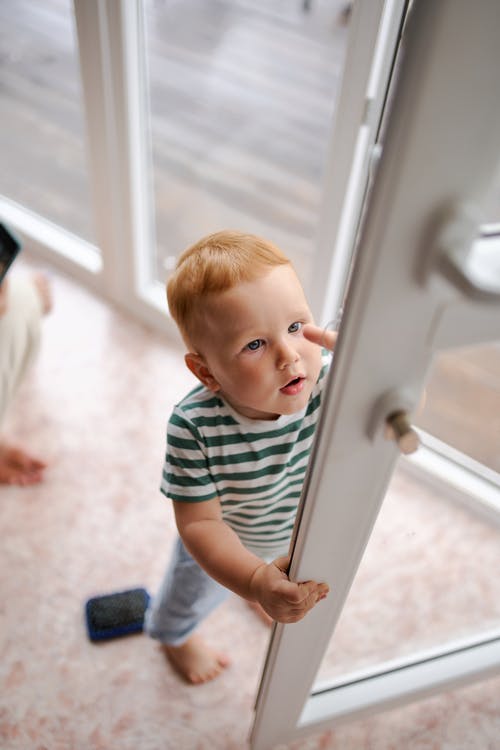 It's a relatively new product in the market equipped with IoT connectivity. At zunpulse, engineers have crafted the smart door lock considering the customer's requirements. Let's have a look at this smart door lock:
Introduction
In simple words, a smart door lock is an electromechanical lock that performs locking and unlocking operations when it gets instructions from an authorized device. This instruction is passed using a wireless protocol and a cryptographic key to execute the authorization process. Also, It is programmed to monitor access and alert the user for various events (and some critical ones) related to the device's status.
Generally, a smart door lock is installed on an already existing mechanical lock (which includes deadbolts). With this setup, they physically modify the ordinary lock. Recently, complete locksets are also getting introduced in markets. Some customers prefer a small upgrade on existing systems rather than a total replacement; the cost also plays an important role.
Functioning
Just like traditional locks, smart locks need two main parts: the lock and the key. In these smart electronic locks, the key is not a physical key, but a smartphone or some digital input like pin, password, etc., or a special key fob configured explicitly for this purpose which wirelessly performs the authentication needed to unlock the door automatically.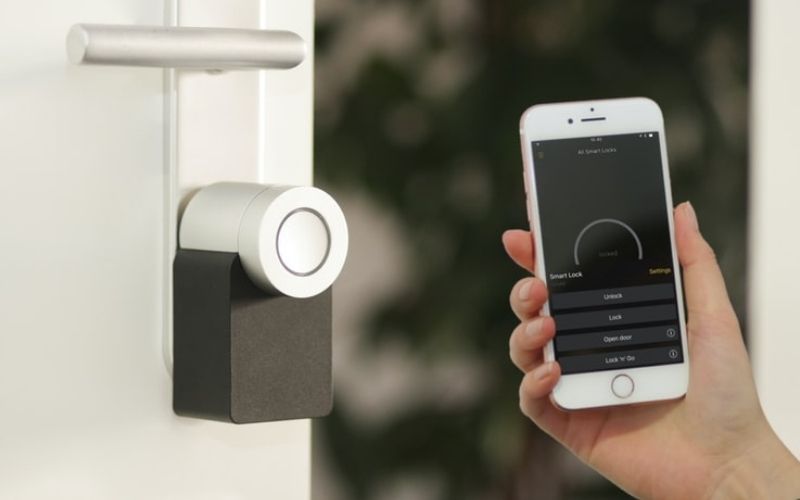 Unlike traditional locks, where you have a few physical keys to use, smart locks allow users to grant access to a third party through a virtual key (a code). This key can be sent to the recipient's smartphone over standard messaging protocols such as e-mail or SMS. Once this key is received, the recipient will be able to unlock the smart lock during the time specified by the sender (which is usually 5 second).
Connectivity
The wireless technology (IoT, Internet of Things) adds so many other features which make smart locks superior and more convenient than regular locks. You can grant or deny access to your smart lock, remotely, via a mobile app.
Certain smart locks include a built-in Wi-Fi connection that allows for monitoring features such as access notifications or cameras to show the person requesting access. It can be termed as the combination of the smart doorbell and smart lock in a single device. Also, some smart door locks work with a smart doorbell to allow the user to see who and when someone is at the door.
In a nutshell, a relative newcomer in the market, i.e., smart locks are equipped with amazing features, and with a slow gain in sales, it's adding more value to the smart homes. To know more about it, as well as similar IoT based smart products, visit www.zunpulse.com
Smart Bulb
Smart Downlight
Smart Camera
Smart Security
Smart Doorbell
Smart Door Lock
Smart AC Remote
Smart TV Remote
Smart Energy Monitor
Smart Striplight
Smart Plug
---